The Hotel Company appointed the Digital Marketing Company CiCORP to assist in the development of the new website, which went live on May 3, 2022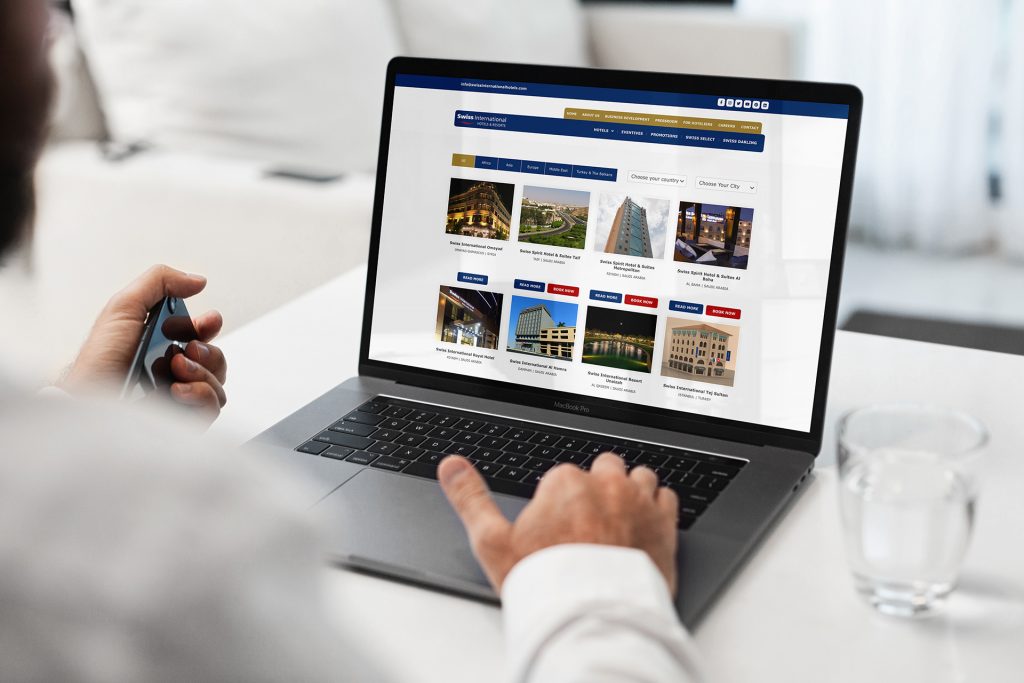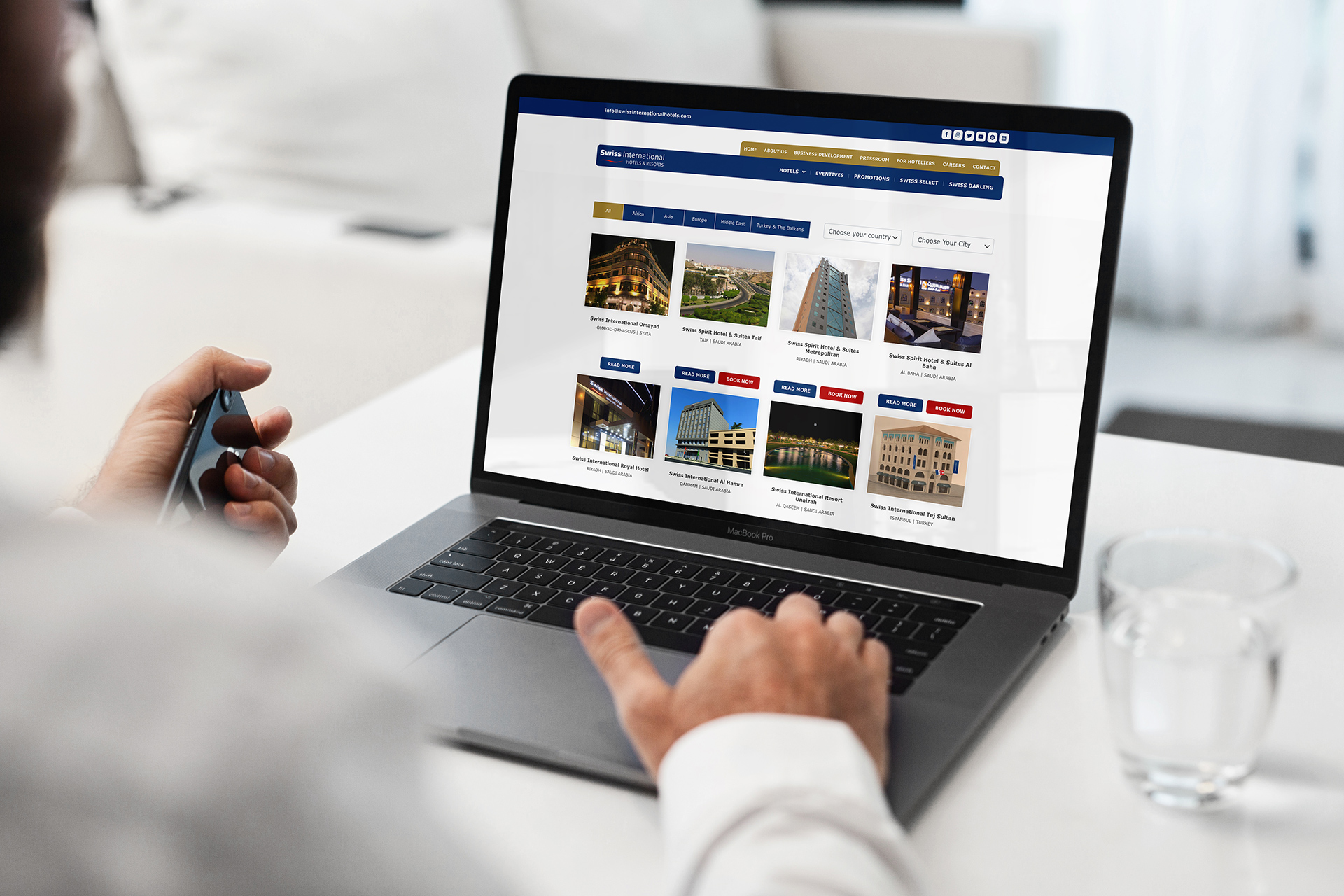 Swiss International is thrilled to announce the launch of its new website www.swissinternationalhotels.com
This will play a major role in Swiss International's desire to keep up to date with the changing digital trends as well as to meet the needs of our diverse stakeholder. The new website is faster, easier to navigate, and will include new features to enhance the viewer's experiences. The website has been made more intuitive and user-friendly. The altered User Interface (UI), affects how visitors our website interact with it on desktop, mobile, tablets, and other devices. HubSpot, Google, and Meta technologies were implemented to make the content on the website more personalized for users
Supplementary information has been added about the Royal Swiss, Swiss International, and Swiss Spirit hotels, and the Swiss International Brands and Concepts. This new website will be updated regularly with up-to-date information and company announcements, as well as with sharing our hospitality skills and expertise in the News & Update area. The careers page has also been improved for a better user experience; and website users can now submit applications directly from the site, which will be routed to the HR email address.
Swiss International's President & CEO Mr. Henri Kennedie said: "The distribution spectrum reservation is changing very fast and digital marketing is definitely making drastic inroads. We need to know more about our visitors of the website and for that one needs to have a CRM system "under" the website. during the last couple of, years we have seen already a big increase in reservations via www.swissinternationalhotels.com and now, with all the improvements, we are ready for the next couple of years.
Mr. Altaf Hussein, Managing Director of CiCORP added "We are committed to assisting our clients to thrive in the fast-paced digital world while exceeding their expectations. We have implemented technology from HubSpot, Google, and other major digital service providers to personalize the content for website visitors.
Additionally, we changed the UI (User Interface) to give the website a fresh new look. The website features an invigorated look, enhanced navigation, and a handful of other features which will make the overall experience more impactful"
With this venture, both Swiss International and CiCORP are committed to creating brand awareness and optimal revenue growth for the hotels in the group. The new website will keep the visitors posted with new product launches, essential changes in the company, and corporate milestones.
Visitors are encouraged to explore the website and sign up for the monthly newsletter at http://swissinternationalhotels.com/news-updates/ to get the latest news and updates.
ABOUT: SWISS INTERNATIONAL
Founded in 1980, Swiss International Hotels is established in Switzerland. Swiss International Hotels & Resorts is currently associated with hotels in Africa, the Middle East and Asia. The company is registered in Baar, Switzerland and is operating from the UAE (Ras Al Khaimah).
Swiss International is operating and licensing its hotels under the following brands: Royal Swiss (Luxury), Swiss International Hotels & Resorts (Upscale), Swiss Spirit Hotels & Suites (Mid-market) and YESINN by Swiss International (Economy).
Please visit www.swissinternationalhotels.com for more information or connect with Swiss International on Facebook, Twitter, LinkedIn, Instagram, and YouTube.
ABOUT: CI CORP
Ci CORP Digital was formed in 2016, The team at Ci CORP, previously known as Creativei Corp has been delivering creative digital innovation for over a decade, since the past five years they have positioned as a Digital Marketing Expert in the region and served many international brands, celebrities, and royals. The multi-award-winning agency based in Dubai, UAE is specialized in the education, health care & hospitality sector. Please visit https://cicorp.digital/ for more information.