About Swiss international
Swiss International Hotels & Resorts began close to 40 years ago as a group of Swiss hoteliers offering Swiss Hospitality at its best.
Today Swiss International is a global company with its International Services Center located in Ras Al Khaimah, in the U.A.E. This position gives the company easy access to the fast developing markets that are target for its expansion purposes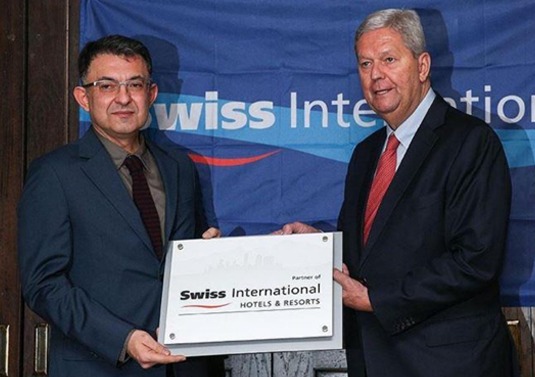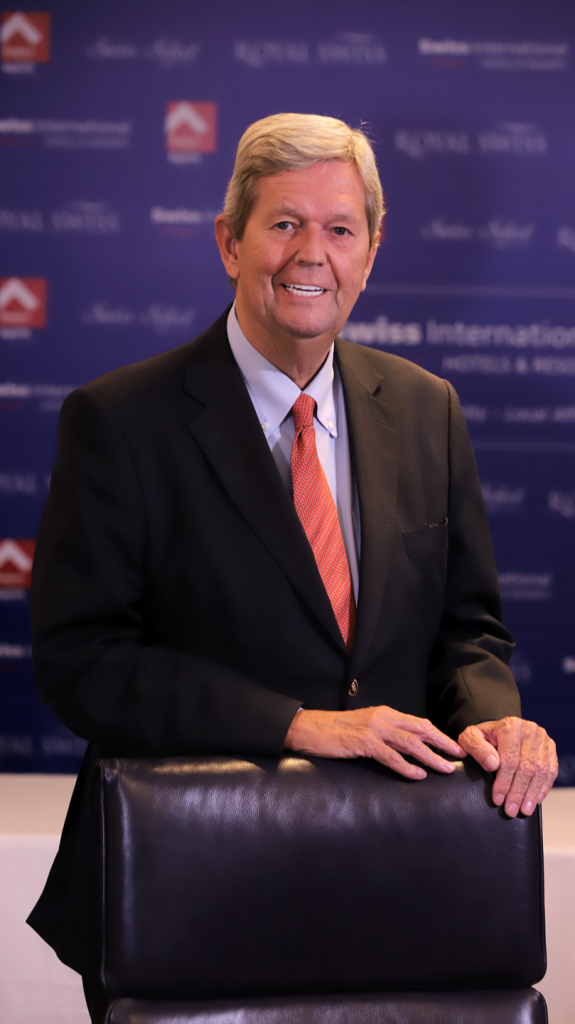 Message from the President & CEO
Welcome to Swiss International! We appreciate your interest in our Hotels & Resorts and we are pleased to present our company to you.
Swiss International's roots are over 40 years anchored in Switzerland; a country known worldwide for hospitality, its quality, precision and values that we ever since proudly translate into the day-to-day operation of our hotels.
2022 is already the 3rd year that we are entering with the phenomena of the corona virus and although the world is getting used to it, it for sure is not easy for any of us. Nonetheless, we are committed to showing determination in our business and leadership.
Swiss International and all its hotels are focusing on what we know best and that is delivering top hospitality services to all our guests. The way how this is done has changed dramatically over the last couple of years. The key word is now "digitalization" in all aspects of our business. The hotel world is doing the same. Swiss International is bringing also its business online.
Swiss International is currently on a tremendous journey of expansion in the Africa, the Middle east and in South Asia. Our vision is to grow the chain to 50 hotels by the year 2025.
Be part of it – we look forward to hearing from you!
Henri W.R. Kennedie
President & CEO
Book online today and look forward to a relaxing stay with us
Email : info@swissinternationalhotels.com
Experience Swiss International Concepts
Swiss international is committed to its guests safety during the coronavirus (covid-19) pandemic.
The "Swiss" touch is the essence of each brand characteristics & desired levels of experience.
Swiss International Hotels & Resorts began more than 30 years ago as a group of Swiss hoteliers offering Swiss Hospitality at its best. Today Swiss International is a global company with its International Services Center located in Ras Al Khaimah, in the U.A.E. This position gives the company easy access to the fast developing markets that are target for its expansion purposes. The company is naturally centered on the following ideals that have become the hallmarks of the internationalized concept of "Swiss Quality"
The company believes in building long-term relationships based on trust, transparency and integrity. The people of Swiss International share a passion for hospitality, and strive to create fruitful relationships through new exciting opportunities across the world.
Through the company's initiatives, you will celebrate the successes and continually expand your boundaries in the quest for excellence, quality and results. Swiss International strives to incorporate these values into everything the Company does – from how Swiss International run its business, to how the Company's hotel brands should appear in the marketplace. As a growing team, Swiss International expects that all of us live by the same principles and share them amongst all our hotels.
Why Choose Swiss International?
Brand reputation and recall; connection with strong Swiss quality and values.
Internationally known – high level of prestige, trust and experience.
Immediate connections with best practices in the hospitality industry.
Powerful global distribution and revenue management system through SWISS-REZ.
Advanced sales, marketing and social media initiatives.
Worldwide most preferred loyalty programs.
Continuous support, customized services tailored to your needs.
Recommendations on how to increase bookings and maximize revenues.
Training sessions and access to a global team of professionals with local expertise.
Flexible design capable to adapt to a range of site needs, constraints and geographic locations.
Swiss International Brand Licensing
All hotels, either operated by the Company or by the owning party, will benefit from the license, an all-encompassing program, which includes the 3 following essential components:
The Brand
Hotels associated with Swiss International will become a licensee of either of the Swiss International Hotel brands. They will be able to capitalize on the value the Company has gained over the past 30 years. Each hotel sets itself apart through their individual qualities that are based on regional features and local characteristics of its setting whilst being part of a well-established global brand that gives the hotel a strong competitive edge, both locally and globally. "A brand should be relevant, consistent and well-positioned to achieve sustainable results in today's highly competitive marketplace".
The Operating System
The package includes a full range of high impact initiatives and tailored solutions to help you improve the bottom line results of your hotel and generate more profit.
Marketing Programs
Swiss International takes a pro-active role in developing advanced e-marketing products and social media initiatives ensuring its active presence on most popular social media platform such as Facebook, LinkedIn or Twitter. Extensive internet presence, targeted public relations, cross-promotional opportunities as well as sophisticated technology guarantee hotels increased international exposure.
Distribution
Swiss International's Central Reservation System (CRS) is called SWISS-REZ, a powerful distribution system, which connects the hotels with over 500,000 travel agents worldwide and with the complete on-line community, including the Online Travel Agents, such as Expedia, Booking.com among others.
Revenue Management
Thanks to our solid expertise in revenue management, Swiss International will uncover the hidden revenue potential of your hotel and maximize revenues, by increasing your number of hotel bookings and by improving your REVPAR performance.
The Support Services
Swiss International Hotels will provide its new members with a wide range of reliable support services: Swiss International Hospitality Academy: The program will offer customized training days sessions and hotel audits ensuring higher consistency and overall quality. In addition, the hotel will benefit from a continuous access to a team of professionals with expertise in development, hotel operations, revenue management to measure and increase performance. In order to achieve the best results from the License, both the Licensor and the Licensee must be fully committed to one and another. These commitments are defined as following:
From the Licensor:

To safeguard the value of the brand
To assist the Hotels maximize their returns by utilizing all opportunities and synergies the License offers
To safeguard the Company's values
To innovate

From the Licensee:

To live up to the value of the brand.
To completely use the license, including brand, operations model and the support
To take a pro-active role as a member of Swiss International

From both parties:

To communicate in an open way
To maintain a high level of customer satisfaction
To involve all stakeholders to test new ideas and concepts
Swiss International is proud to work with SWISS-REZ, the CRS provided through Sabre Hospitality Group.